Invisible Assets: Whats the Price Tag for the Environment?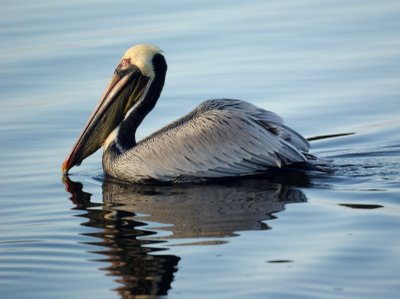 We tend to measure what matters to us.  The rates of return on an investment, our waistlines, the distance across town to get to a hot new restaurant.  We create systems of measuring to ensure fairness, promote standardization and comparability, and keep track of how things are changing.  Money is a way to measure the worth, of products, work, or services.  Financial statements measure company progress and viability, and university classes try to measure how well we've absorbed concepts or acquired skills.  For systems that we care about, be they economic, business, or educational, we've found methods to ascribe value through pricing.
Some interesting discussions on biodiversity and pricing hit the web this month.  Check out this recent fascinating podcast on Planet Money which breaks down the cost and value of wild pelican. Jason Clay from World Wildlife Fund, talks about the role of companies to promote biodiversity at last years TED Conference.
Measuring and Monetizing Biodiversity?
We will never use natural resources responsibly and sustainably unless we have consensus on their worth and uncover ways of measuring.  But how to measure biodiversity?  How to put a price on a gallon of water?  If the International Climate Change Summitt in Copenhagen last year showed us anything, it's that putting a price tag on our environment is rife with complexity.  But measuring the worth of our environment is more than just a lofty, grandiose idea for our international leaders in fancy hotels in Northern countries.   How much should BP (read about the oil spill here) really pay for the birds, wildlife and water systems it devastated?  How much money should indigenous communities be given to protect vital rainforest and not turn to loggers for quick cash? How can we, through pricing, reflect the real costs of our agricultural products?
Natural Resources: The Unvalued Stockpile of the Poor
For rural, agrarian communities, like many of the ones that we work with in here at CIAT, natural resources prove to be the economic backbone.  Which is why climate change and environmental issues are so intertwined with the fate of the global poor.
Last week the United Nations reported that the value of many fresh water systems, coral reefs, and forests accounted for 47-89% of the GDP of the global poor. If coral reefs in Southeast Asia collapse and drive millions away from their coastal livelihoods or if oil spills in the Gulf obliterate shrimp-fishing communities, millions of dollars in revenue will be lost and an unidentifiable amount of economic assets will be eliminated.
How can we price and measure these "invisible assets" and create incentives for conservation while driving economic growth and generating poverty reduction?  Environmentalists, economists, and development practitioners can all rally around that question.  A final point to the Economist and the intersection between the poor and the environment can be read here.