Value and Profits Through Small-Holder Sourcing: Series Introduction (Pt.1)
Everywhere you look someone is clamoring on about business and the return to creating authentic market value.   If your thinking, like I did initially, that this is an overwhelmingly obvious notion glammed up to look like a new concept, then yes, you're completely right.  Thinking that people, products and concepts should create some kind of real contribution to society and the marketplace, probably wouldn't be categorized as a stoke of brilliance – but sadly, it's not a given either.   To prove it, we  have more than a decade or two of a lot of fancy products and empty ideas that, as of late, have created little more than serious havoc.
[youtube http://www.youtube.com/watch?v=fPI8XFfBxHk]
I use the obvious example of the financial sector, but misguided ideas in development and agriculture have caused us to take significant steps backwards as well.   For those of use involved in research and innovation, this is a plea to use research in a way that will drive new services, build new models and bolster systems that can deliver both sustainable growth and positive impact.  In short, we need research that can support businesses to do well by doing good.
Making the development case for sustainable agriculture in a pro-poor, inclusive food system is simple.  More than 75% of the world's poorest get the food and income from agriculture.  These 400 million small growers are amongst the most marginalized and vulnerable on our planet; including female-headed farm households in developing countries which produce between 60-80% of food in the developing world.  Aside from lingering rural poverty rates, agriculture encompasses destructive and divisive systems of slavery (both in the United States and beyond)  and is often the key driver of extreme environmental degradation, contributing to climate change and poor resource management.
For far too long research for development has rested on staggering facts and jaw dropping statistics (like those above), in an attempt to drive change through empathy and charity.  We know that our research and implementation of inclusive business models in agriculture can do global good, but how can we create and communicate real value on the business end and really drive change to scale?
To answer this, we have to look at some of the major components of company value that generate long-term profitability and success:
1. Sales and Market Access
2. Operational Efficiency
3. Access to Investment and Capital
4. Risk Management and Impending Legislation (read a past post here)
5. Brand Value and Reputation
6. Human Capital
Often we see companies attaching sustainability or social-impact objectives as a sort of appendage  in one or a few areas – for example, through sales and marketing campaigns or through new product development to capture a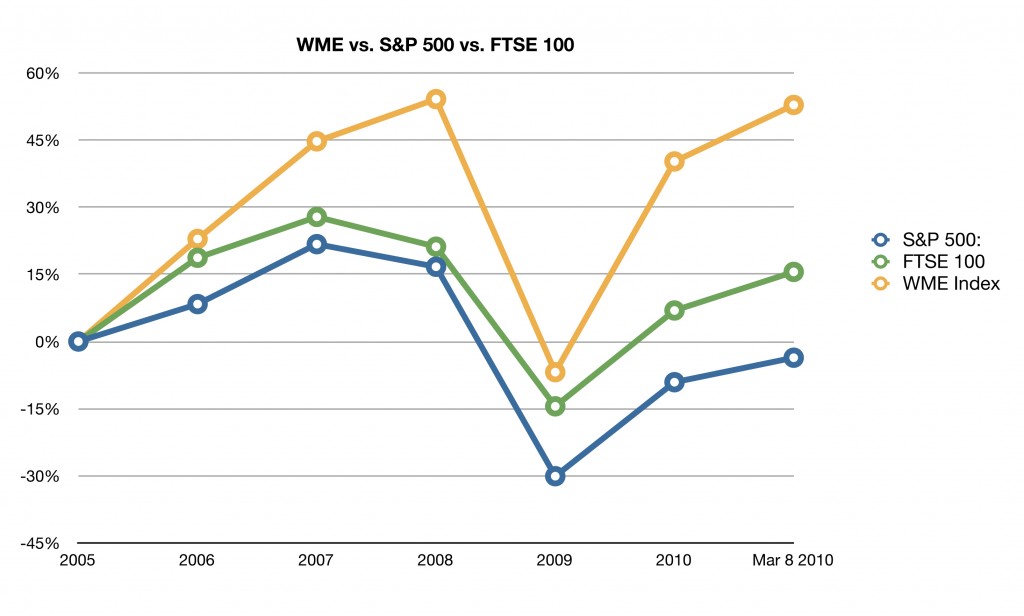 new market.   All too often this disjointed approach to sustainability reduces the overall impact that integrated sustainability policies could, when working together across these areas in a concerted effort, profitably make towards the bottom line.
Within the Markets theme at DAPA, we are looking to create real value that motivates the public and the private sector to embrace meaningful, authentic changes that can have a real impact on poverty and support the sustainabledevelopment of emerging markets.   Towards this end, our New Business Models for Sustainable Trading Relationships in Agriculture work seeks to  help agribusinesses do better by doing good, we're launching this series that will evaluate how the advancements in small-farmer inclusive business models are taking shape and promoting long-term value in each of the above listed areas.  Defining value in terms of both business growth (profitability) and measurable social and environmental impact, we'll look at the specific tools, trends, and case studies that are proving that companies with a concentrated, coherent sustainability plan are coming out ahead.  Ideas that create value.  Models that generate change.  Growth that demands replication.  Research that becomes relevant.   Stay tuned.
One response to Value and Profits Through Small-Holder Sourcing: Series Introduction (Pt.1)